Local Furniture Removals in Eastern Suburbs Melbourne
Get to know the Kennedy's through our Story before you speak to any other Removalist
Furniture Movers servicing only the EASTERN SUBURBS of Melbourne
Furniture Storage Facility in Mitcham
Member of Vic Transport Assoc. (VTA)
The Kennedy's that Move People, not Furniture since 1920
Dependable & Affordable Rates unchanged for last 6 years
Advance Deposit is Not Required to make a Booking – Pay on the day
Bookings or Change of mind by Phone only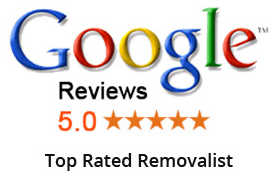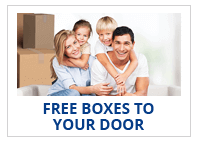 Our Customers trust and love our work, because of:
Dealing with Leon Kennedy Removals – who Moves People (not just furniture)
Unchanged Best Rates for over 6 Years.

Free Boxes to your door – pickup & drop off
High-Quality Service, Very Affordable, Dependable and Most of all…TOP Aussie BLOKES – Estd. 1920
GET KENNEDY FOR THE REMEDY
Trusted By 50,000 customers over 4 generation – The only Removalist with a Recognition of 4 generations in the history of not just Melbourne, but Australia.
MOVING PEOPLE, NOT JUST FURNITURE, FOR OVER 90 YEARS
Removals services in all Eastern Suburbs, especially Doncaster, Doncaster East, Templestowe, Mitcham (removals & storage), Blackburn, Vermont, and Wantirna.
Leon Kennedy Removals & Storage Pty Ltd is located in the Eastern Suburbs of Melbourne, is one of the most reputed Furniture Removalist in Eastern Suburbs servicing Doncaster, Donvale and all Eastern Suburbs, and established since 1920. We proudly say that we're the 4th generation business – one of its kind in Melbourne.
We offer affordable & quality Removals service in Doncaster, Templestowe, Vermont, Blackburn, Mitcham, Donvale, Balwyn, Bayswater, Blackburn, Boronia, Box Hill, Canterbury, Deepdeane, Greythorn, Heathmont, Kew, Mitcham, Nunawading, Park Orchards, Ringwood, Rowville, Templestowe, Vermont, Wantirna, Warrandyte, Glen Waverley, Wheelers Hill and in fact all over Eastern Suburbs. We can also arrange car removalist across Melbourne.
Why get Kennedy for the Remedy?
There's none other like us in the Removals business who has been successfully operating for around 90+ years. Yes, we're a 4th generation business and our rich expertise makes us unique.
Leon Kennedy Removals & Storage Pty Ltd is one of the most reputed Furniture Removalists. We are the only 4th Generation family owned and run Furniture Removalists with an astounding support with the people of Melbourne. This reputation was earned through trust and quality services and took us many years to build our integrity.
Leon Kennedy Removals is unwavering in providing top-notch professional Removal services at Affordable Rates. Customers tell us, we are well known for our personalised service which far exceeds the standards within the Removal industry.
Looking for Removals in Sydney: Get an Affordable & Quality Removalists in Sydney
We Only Service Eastern Suburbs Melbourne
Balwyn, Bayswater VIC 3153, Blackburn VIC 3130, Boronia VIC 3155, Box Hill VIC 3155, Canterbury VIC 3126, Deepdeane VIC 3103, Doncaster VIC 3108, Donvale VIC 3111, Greythorn VIC 3104, Heathmont VIC 3135, Kew VIC 3101, Mitcham VIC 3132, Nunawading VIC 3131, Park Orchards VIC 3114, Ringwood VIC 3134, Rowville VIC 3178, Templestowe VIC 3106, Vermont VIC 3133, Wantirna VIC 3152, Warrandyte VIC 3113, Glen Waverley, Wheelers Hill Vic 3150
Looking for a Removalist in Sydney? There are a number of Removals companies but a few are professional, affordable and with quality work. Have a look at Removals in Sydney's Eastern Suburbs for more info. You may deal with them directly as we have no involvement.
Please be aware
The Melbourne metropolitan area is mushrooming with unprofessional, low-cost (cheap) furniture Removalists, often found with no training, no insurance, or workers compensation, no skills, no experience, and no TRUST. Though very cheaply priced, please be aware of who you deal with and don't risk your valuable furniture and household goods with unprofessional movers in the market who operate one day and the next day they are out of business.
To identify the good from the bad, you may ask for details such as: ABN, Workers Compensation, Public Liability, Membership of Victoria Transport Association (VTA), how long they've been in business, etc.
We Only Service Eastern Suburbs Melbourne